Our People First mantra has cultivated a culture of employees who are highly engaged and passionate about their work. It is a People First philosophy that resonates across our organization—a vast array of 14,000+ unique individuals whose rich and bountiful diversity embodies the core strength that is First American. We are committed to being a company of integrity and care with long-standing principles that not only support us, but also inform who we are as one First American. Where People First is FOR ALL.
Serving the communities where we live and work.
We make a point to give back to the communities we serve through our FirstAmCares program.
FirstAmCares focuses on 3 core causes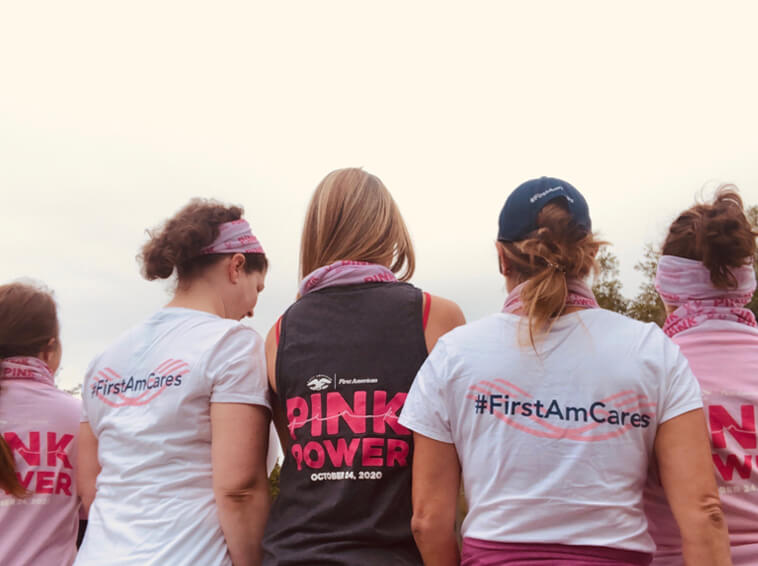 Women's Advocacy
We support charities that provide benefits, programs and services that promote women's health, professional growth, and quality of life. These include the American Heart Association and American Cancer Society.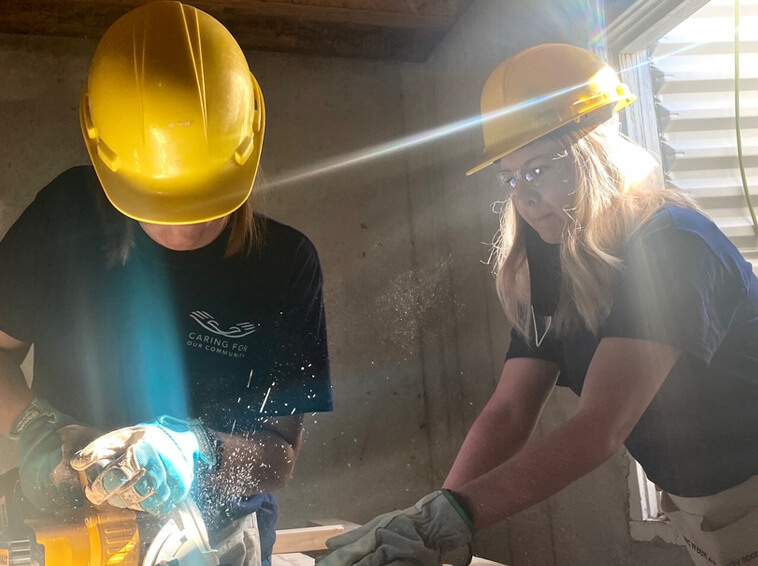 Community Development
We support initiatives for organizations like Habitat for Humanity and Team Rubicon that work to create and sustain affordable housing, revitalize low-to moderate-income neighborhoods and support community services and economic development.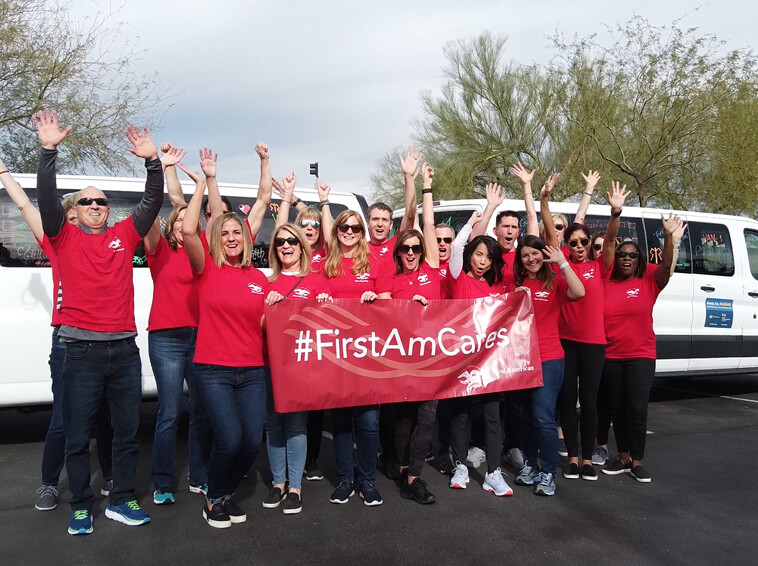 Human Services
We give to organizations like Feeding America and local schools, that provide access to services, education, benefits and opportunities for disadvantaged communities.
People First is For All
We recognize our true worth is our people and we strive to be representative of the diverse communities where we live and work.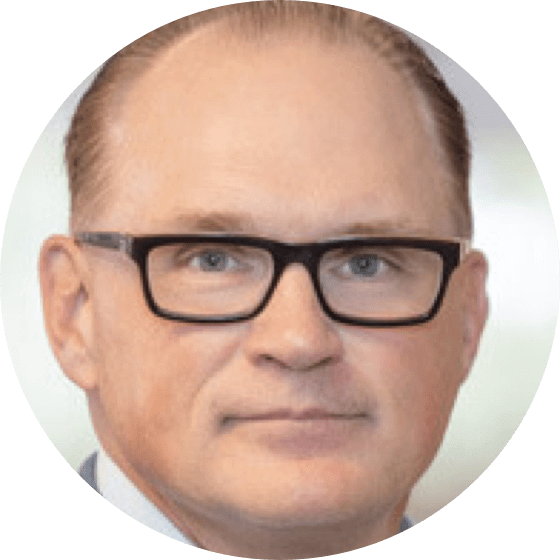 I'm proud to serve as CEO of First American and to be part of a company that is made up of people who care for one another, our customers and our communities. We believe a diverse workforce and an equitable and inclusive culture are important to our success. People are the foundation of our company and, as result, they always come first.

Ken DeGiorgio CEO
Employee Resource Groups
"The culture at First American is what drives employees to stay. We are all different and I really believe First American celebrates us all!"

– Veronica Z., Talent Acquisition Coordinator
"I was motivated to join because I wanted to share our beautiful Latin culture and be able educate fellow employees about our diversity. ERG's are important factor as they help us relate to each others cultures and hopefully make everyone feel more welcomed, understood and heard."

– Adriana B., Accounting Supervisor
"As one of the founding members of the Asian and Pacific Islander (API) ERG and ally of other ERGs, ERG to me feels like a home that employees can go to be authentic and take action by having both personal and professional support freely without feeling uncomfortable."

– Mirei H., Sr. Compliance Officer
"First American is really a "People First" company and by having ERG's, really tells the employees as well as others that we are important, that our voices are important."

– Veronica Z., Talent Acquisition Coordinator
"We created EPNG because we wanted a space to meet other like-minded individuals and work on professional development. We were listened to despite our experience and employment level."

– Daniella L., HR Project & Communication Specialist
"That is why I am so passionate about the ERGs. Our employee run ERGs can have such an impact on First Americans future and it is up to the employees to make them successful. What an exciting challenge to be a part of!"

– Chris K., Project Manager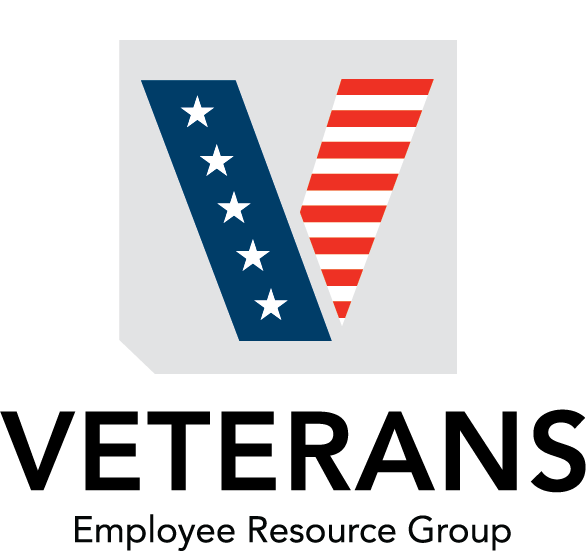 "Passionate people can get things done. As someone who works remotely, our Veterans ERG lets me be social as well as have the opportunity to put resources together in order to help others."

– Nikki F., Senior Title Coordinator
"Navigating being a parent while simultaneously having a career is so much harder than I imagined it would be. Having a supportive group of individuals who are in the same situation to openly talk about the challenges with makes the biggest difference."

– Katie B., Sr. HR Business Partner
Related Content
The REconomy Podcast

First American's economic podcast examining the forces that influence real estate, housing and affordability, featuring First American Chief Economist Mark Fleming, Ph.D. and Deputy Chief Economist Odeta Kushi.

Learn More

Fortune 100 List for 8 Straight Years

Proud to be ranked number 59 out of Fortune 100 2023 list.

Learn More

Great Place To Work

We Are Proud to be a Great Place to Work Certified Company for 9 years straight.

Learn More